Scientific Name: Setonix brachyurus
Conservation Status: Vulnerable
Body Length: 40–54 cm
Weight: 2.7–4.2 kg
Gestation: 27 days
Number of young: 1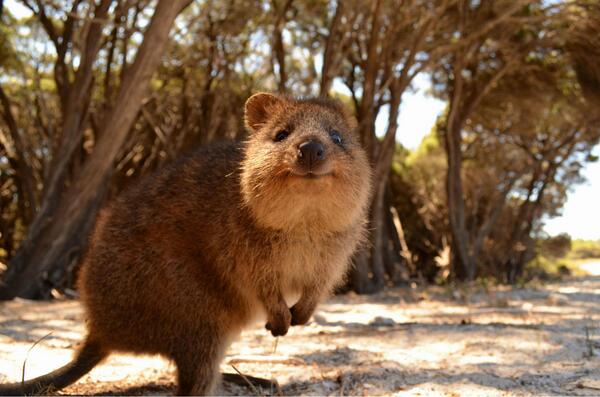 Distribution: Rottnest Island, south-west Western Australian mainland
Habitat: Dense vegetation or dense semi-arid heath.
Diet: Quokkas are herbivores and eat native grasses and the leaves, stems and bark of a variety of plants. They prefer browsing on new, young growth.
Quokka Perth Zoo
http://en.wikipedia.org/wiki/Quokka
That friendliness may partially explain why, according to the Perth Zoo, the once-plentiful Quokka was drastically reduced in number after the dingo and foxes found their way to Australia.
Quokka is currently listed as "vulnerable," according to the IUCN Red List of Threatened Species.

How on earth are Quokka's not more famous?
Look at these Quokkas :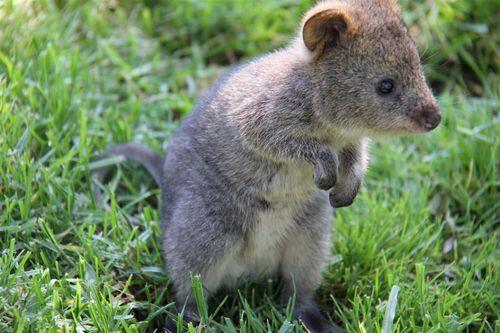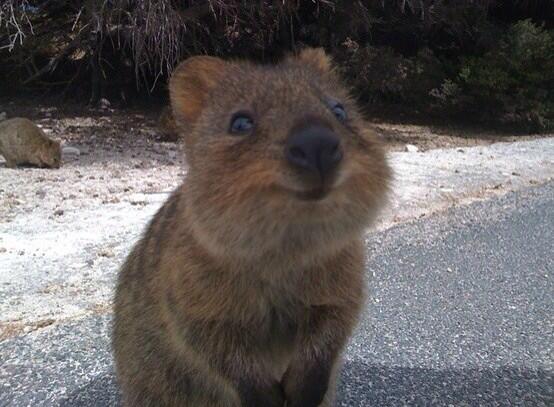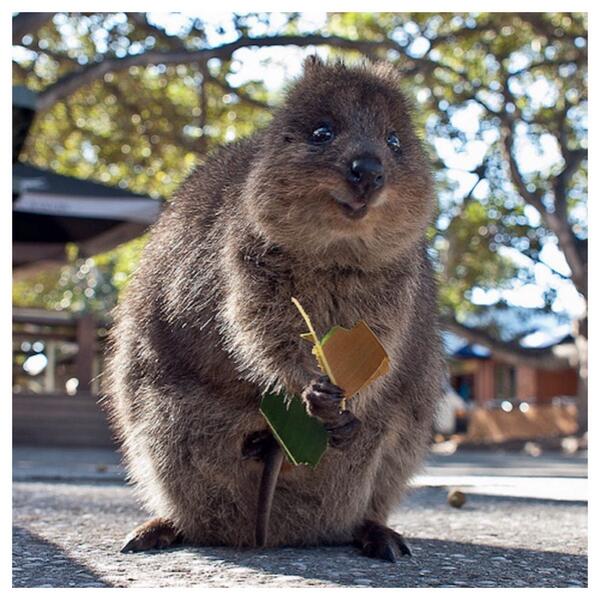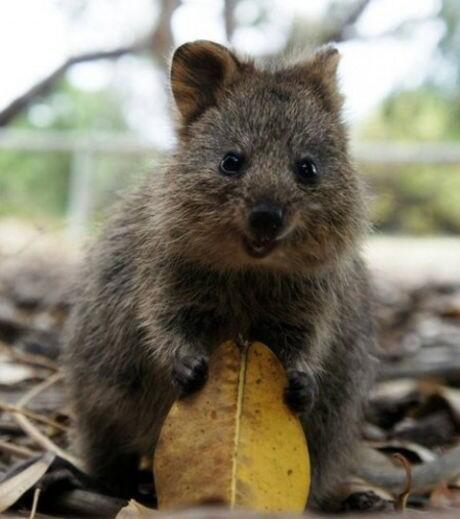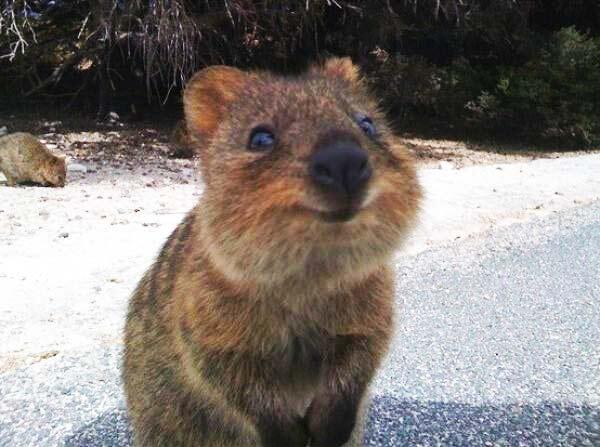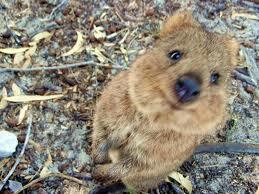 Baby Quokka in mom's pouch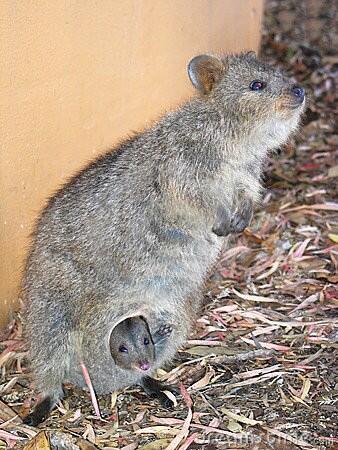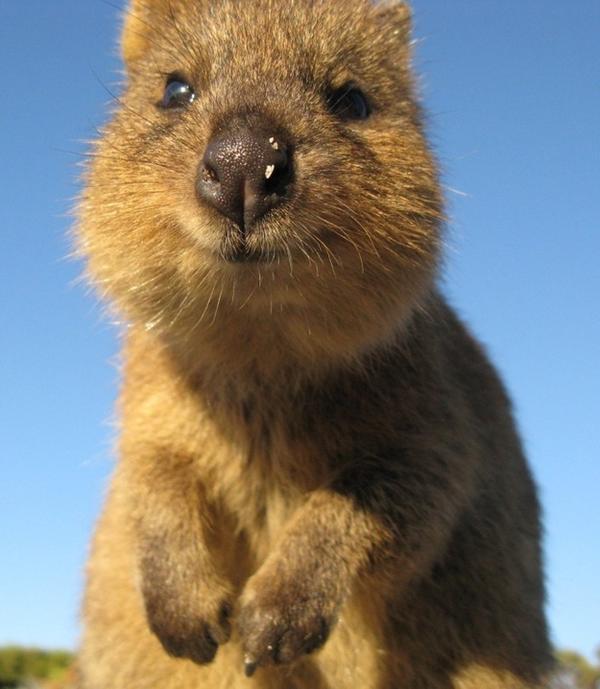 Quokka enjoying his breakfast. He's pretty happy this morning.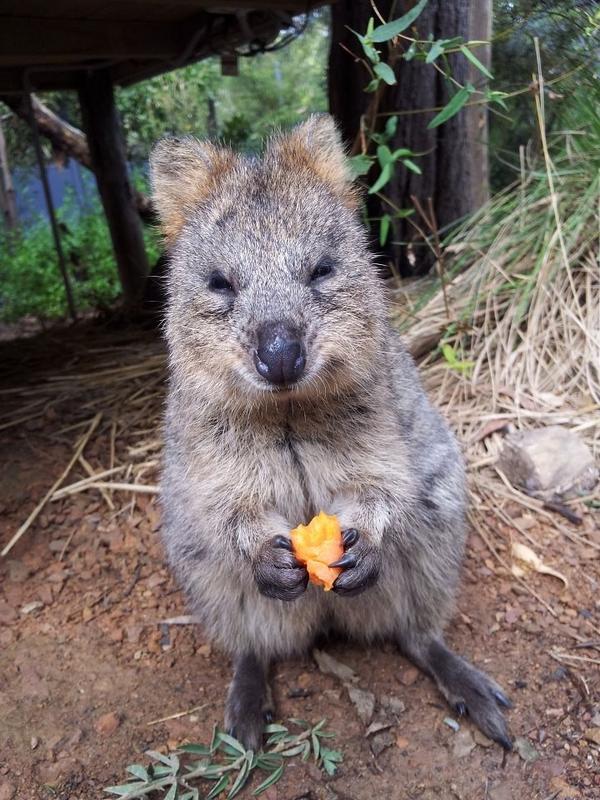 Here's one eating some fruit: