Ants can carry objects which are 100 times heavier than their own bodies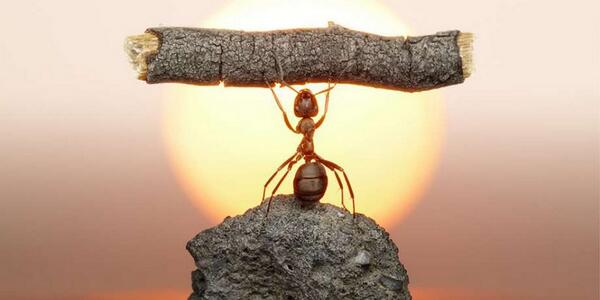 The amazing picture was snapped by scientists at Cambridge University by a team in the department of zoology investigating the extraordinary sticky feet of ants and other insects.
Dr Endelin: said: "Ants can change the size and shape of the pads on their feet depending on the load they are carrying. If they have to carry heavy loads they increase the contact area, and when they need to run they decrease it."
The ants' legs also play a part in the insects' stickiness by making clever use of what scientists call "peeling forces".
"If you think about peeling off sticky tape from a surface, it's easiest when you peel at a steep, rather than a shallow, angle."
"Ants use the same mechanism: when they want to stick, they keep their legs at a shallow angle relative to the surface, and when they want to release their legs they increase this angle and peel off easily," he added.